Price

RM128.00

RM139.00

Product SKU
4749
Brand
Biobay
Availability
99
Quantity
Description
Highlight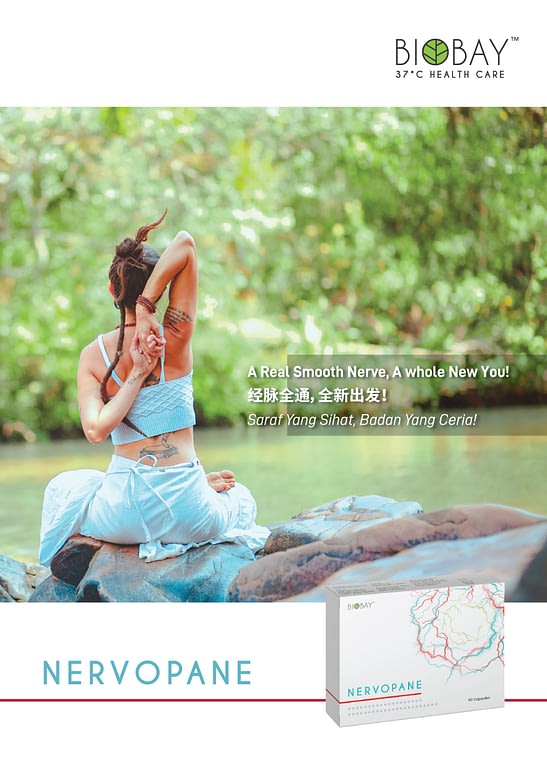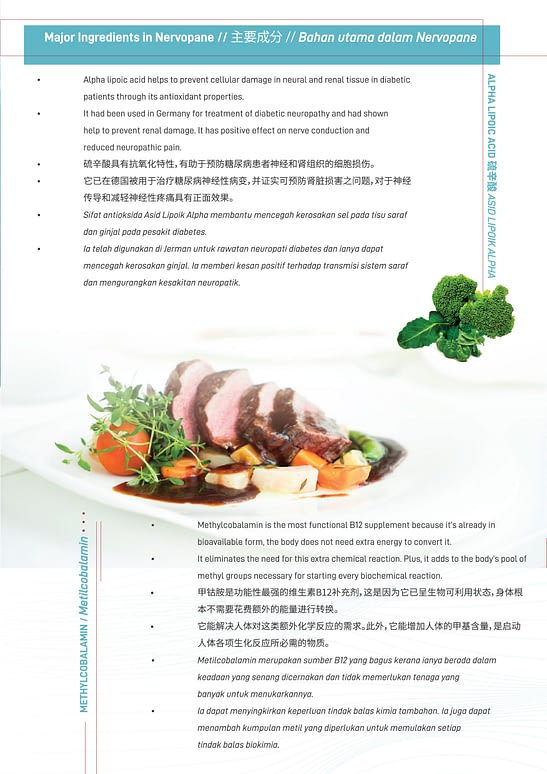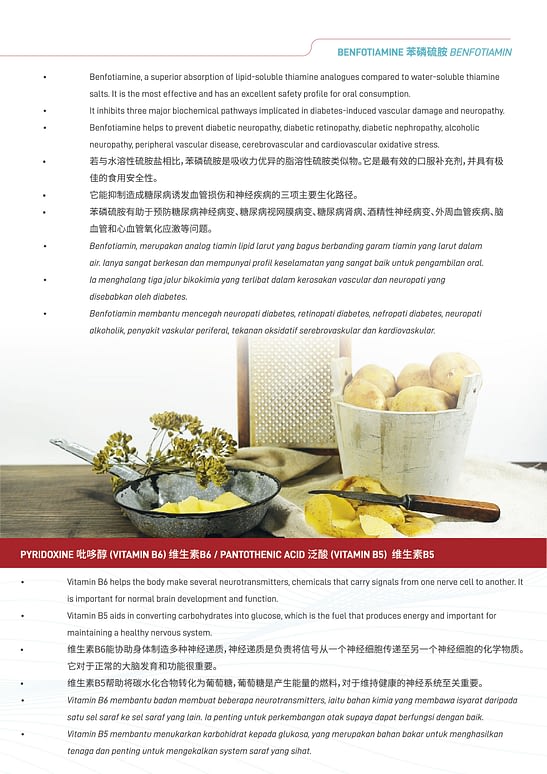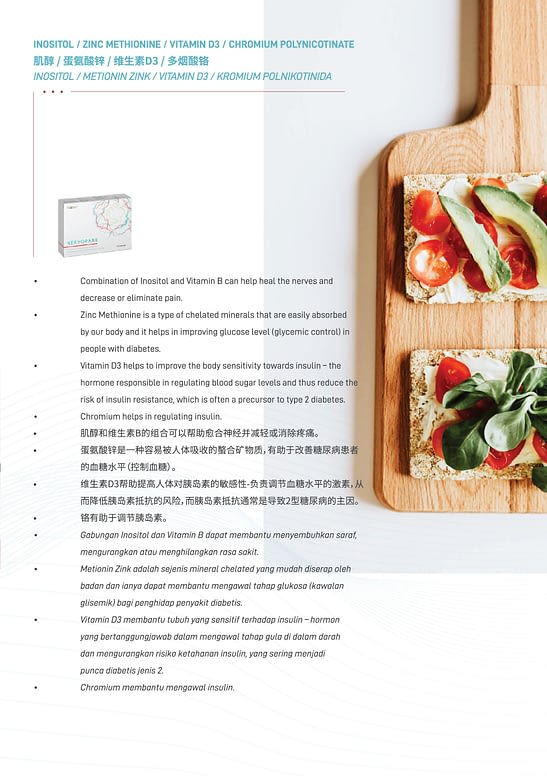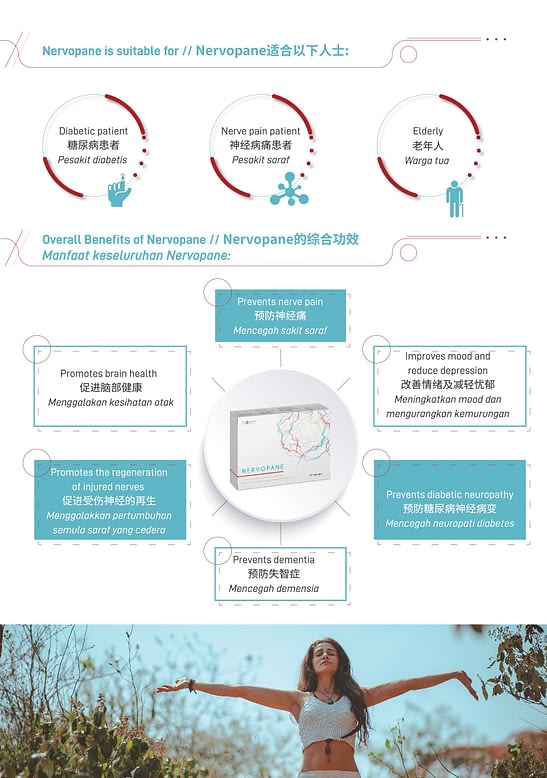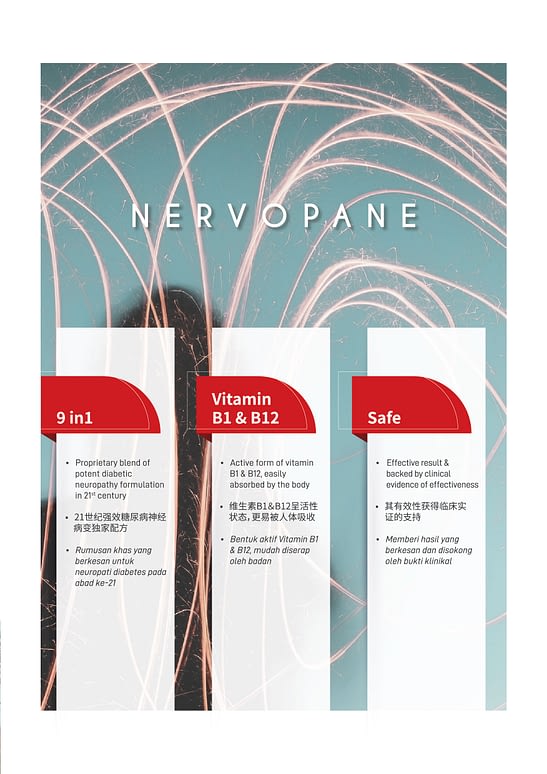 BIOBAY Nervopane contains 9 neuroprotective active ingredients that are able to help regenerate injured/ damaged nerves which is essential for the maintenance and integrity of the nervous system.
It consists of Vitamin B groups, Antioxidant, Vitamin D3 and Chromium.
These elements are highly effective in protecting us against neurological disease and aging, especially in reducing pain, numbness and burning.
It is useful in protecting against oxidative damage among people with diabetic neuropathy and had a positive effect on nerve conduction and reduced neuropathic pain.
Nervopane is definitely the right kind of vitamins to help repair nerve endings.
Features:
Promotes the regeneration of injured nerves

Promotes brain health

Prevents nerve pain

Prevents diabetic neuropathy

Prevents dementia

Improves mood and reduce depression
Suitable for individuals who:
Diabetic

Nerve pain patient

Elderly
Direction of use:
Adult: 2 capsules once daily before a meal.
Ingredients:
Alpha Lipoic Acid 150 mg

Methylcobalamin (Vitamin B12) 250mcg

Benfotiamine (Vitamin B1) 50 mg

Panthotenic Acid (Vitamin B5) 25 mg

Pyridoxine (Vitamin B6) 25 mg

Inositol 25 mg

Zinc Methionin (Providing 7.5mg Zinc) 37.5 mg

Vitamin D3 500iu

Chromium Polynicotinate (Providing 0.25mg of Chromium) 2.5mg
Indication:
Used as a health supplement